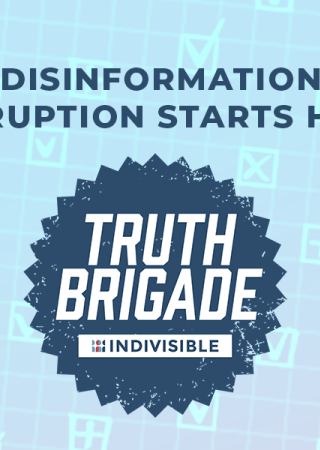 Step 1: Join the Truth Brigade
No obligation; great information! You'll get weekly disinfo alerts and action updates.
Join here
Step 2: Choose Your First Action
It's time to choose your first action -- you can join a community, write your first message, sign up for a training webinar or register for a mentor.
Take action!
Indivisible Truth Brigade FAQs
How do I join the Truth Brigade?
What's the Truth Brigade's focus?
How do you know this works?
Can sharing messages within our own social circles really be effective?
Where do I learn about new message campaigns?
What's an Indivisible Truth Sandwich? How do I write one?
How do I start my own local Indivisible Truth Brigade group?